Are you looking for a fun and engaging way to teach your kids about the moon? Look no further than "Moonlight Reading: Children's Books to Teach Kids About the Moon." In this post, we've compiled a list of children's books that explore the moon's cultural significance and its impact on human imagination throughout history.
Whether you're interested in classic stories about moon exploration or tales about the Chinese Mid-Autumn Festival and the Ramadan festival, this post has you covered. These books will not only teach your kids about the moon and its cultural implications but also provide an enjoyable bedtime story or educational resource for your classroom.
So, if you're ready to embark on a moonlit adventure with your children, check out this post and discover the best children's books about the moon!
---
18 Children's Books That Explore the Wonders of the Moon
by Dr. Franklyn M. Branley (Author), True Kelley (Illustrator)
What the Moon is Like by Dr. Franklyn M. Branley, illustrated by True Kelley, is a delightful children's book that takes young readers on a journey to explore the mysteries of the moon. In this book, Branley provides a comprehensive and easy-to-understand overview of the moon's surface, the conditions on the moon, and the various scientific discoveries that have been made about this fascinating celestial body.
The author's note at the beginning of the book is a lovely touch, as it gives readers a glimpse into Branley's own experiences and interest in astronomy. This personal touch adds an extra layer of authenticity to the book and makes it even more engaging.
True Kelley's illustrations are colorful, whimsical, and perfectly complement Branley's text. Her use of bright colors and bold lines makes the book visually appealing and captures the attention of young readers.
One of the most praised aspects of What the Moon is Like is how it simplifies complex scientific concepts and presents them in a way that is easy for children to understand. Branley has a talent for breaking down complex topics and making them accessible to young readers, which is a skill that is greatly appreciated by parents and educators alike.
---
by Carolyn Curtis (Author), Alison Jay (Illustrator)
I Took the Moon for a Walk is a children's book that is both charming and imaginative. Written by Carolyn Curtis and illustrated by Alison Jay, it takes readers on a magical journey through the night.
The story follows a young boy who decides to take the moon for a walk, leading him to explore the wonders of the natural world around him. Curtis' lyrical prose beautifully complements Jay's intricate and whimsical illustrations, creating an enchanting reading experience that has received high praise.
The book's dreamy and captivating storytelling, along with its stunning artwork that captures the essence of the night sky, make it a delightful read that is sure to spark the imagination of both young and old.
---
by Loretta Seto (Author), Renné Benoit (Illustrator)
Mooncakes, a heartwarming children's book written by Loretta Seto and illustrated by Renné Benoit, celebrates the Mid-Autumn Festival and the special bond between grandparents and grandchildren.
The story revolves around Mei, a young girl who prepares for the festival with her beloved grandmother, whom she fondly calls PoPo. Seto's tender storytelling effortlessly weaves together the themes of family, tradition, and love, while Benoit's soft and warm illustrations beautifully capture the luminous beauty of the moon and the warmth of familial affection.
---
by Dr. Franklyn M. Branley (Author), Barbara & Ed Emberley (Illustrator)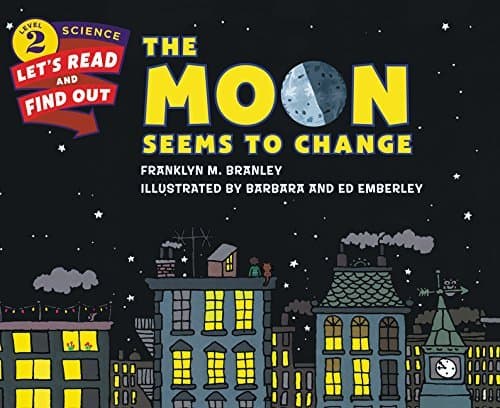 "The Moon Seems to Change" is a delightful children's book that explores the phases of the moon through easy-to-understand language and charming illustrations. Written by Dr. Franklyn M. Branley and illustrated by Barbara & Ed Emberley, the book is a perfect introduction to astronomy for young readers.
The author, Dr. Branley, was a renowned astronomer and science writer who had a passion for making science accessible to children. The Emberleys' illustration style is simple yet captivating, using bold colors and shapes to bring the science behind the moon's phases to life.
---
by Grace Lin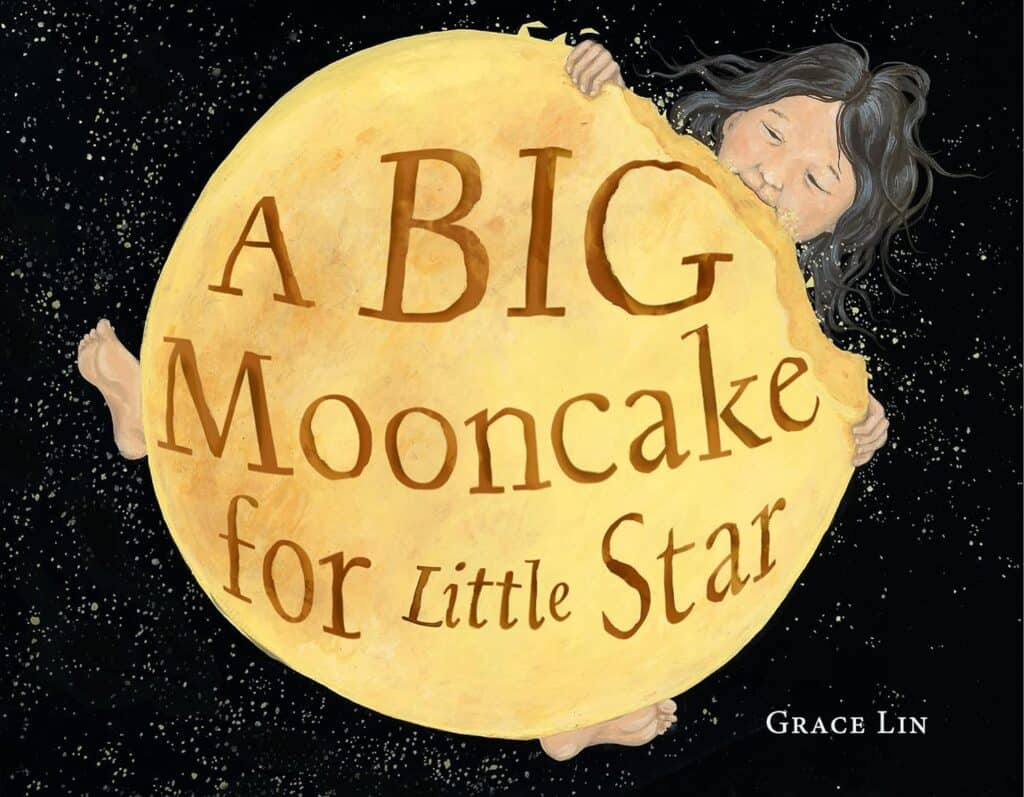 A Big Mooncake for Little Star, authored and illustrated by the talented Grace Lin, is a delightful children's book that tells the heartwarming story of Little Star and her mother as they bake a big mooncake. However, Little Star's temptation gets the better of her, and she takes tiny nibbles from the mooncake each night until it's all gone!
Grace Lin is an award-winning author and illustrator of numerous children's books. Her unique and vibrant illustration style in this book is sure to capture the imagination of young readers.
The book has received much praise for its imaginative storyline, stunning illustrations, and the way it explores the special relationship between a mother and her child. It's a perfect read-aloud book for parents and children, with a charming and enchanting story that will be treasured by many families.
---
by Helaine Becker (Author), Dow Phumiruk (Illustrator)
Counting on Katherine: How Katherine Johnson Saved Apollo 13 is a truly remarkable picture book authored by Helaine Becker and illustrated by Dow Phumiruk. The book tells the inspiring story of Katherine Johnson, a mathematician who played a crucial role in the Apollo 13 mission.
Helaine Becker is a best-selling author of over 90 books for children and is known for her engaging and informative writing style. Meanwhile, Dow Phumiruk's stunning illustrations bring Katherine's story to life, providing a perfect complement to the text.
Counting on Katherine has garnered high praise for its engaging storytelling, beautiful illustrations, and inspiring message. The book celebrates the incredible achievements of an extraordinary woman and inspires young readers to pursue their dreams, no matter what challenges they may face. It's a must-read for children of all ages and a great reminder that anything is possible with hard work and determination.
---
by Eric Carle
Eric Carle's "Papa, Please Get the Moon for Me" is a wonderfully illustrated children's book that tells the tale of Monica, a little girl with a big dream of playing with the moon. When Monica's father promises to bring down the moon for her, readers are taken on a comical and heartwarming journey as he tries to fulfill his daughter's wish.
As the author of the beloved children's book "The Very Hungry Caterpillar," Carle's unique illustration style is once again on full display in this book. The colorful and playful images that combine collage and painting techniques are sure to ignite the imagination of young readers and transport them into Monica's world.
With its touching story and whimsical illustrations, "Papa, Please Get the Moon for Me" has received rave reviews from parents and children alike. The message of a parent's love and unwavering commitment to their child's dreams is sure to leave a lasting impact on anyone who reads it.
---
by Gail Gibbons (Author)
The Moon Book by Gail Gibbons is a charming and informative children's book that explores our closest celestial neighbor. With her signature colorful illustrations and clear prose, Gibbons breaks down complex concepts like lunar phases, tides, and eclipses into easy-to-understand explanations for young readers.
The book also includes fun facts about the moon's history and its role in various cultures around the world. Gibbons' background as a children's book author and illustrator shines through in every page, making this book a perfect addition to any child's library.
Overall, The Moon Book is a delightful and educational read that will inspire young minds to look up at the night sky with wonder and curiosity.
---
by Nina Simonds (Author), The Children's Museum Boston (Author), Leslie Swartz (Author), Meilo So (Illustrator)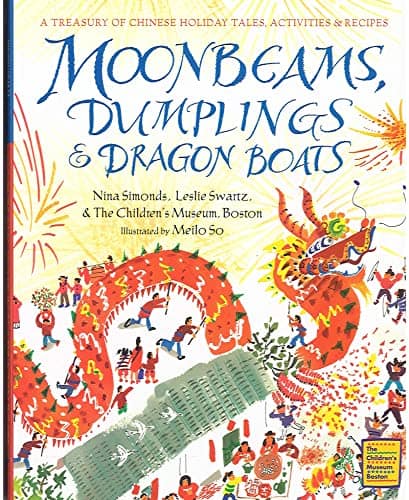 If you're looking for a delightful way to introduce your child to Chinese culture, look no further than "Moonbeams, Dumplings & Dragon Boats: A Treasury of Chinese Holiday Tales, Activities & Recipes" by Nina Simonds, The Children's Museum Boston, Leslie Swartz, and Meilo So. This charming book is a treasure trove of stories, recipes, and crafts, all centered around China's rich holiday traditions. So's whimsical illustrations bring each tale to life with vibrant colors and playful characters.
Reviewers rave about the book's accessibility and authenticity, with many praising Simonds' expertise as a celebrated cookbook author and authority on Chinese cuisine. Whether you're celebrating Chinese New Year or simply looking to learn about another culture, "Moonbeams, Dumplings & Dragon Boats" is an enchanting journey you won't want to miss.
---
by Brian Floca (Author, Illustrator)
"Moonshot: The Flight of Apollo 11" by Brian Floca is an awe-inspiring picture book that captures the excitement and wonder of the first moon landing. Through beautiful illustrations and captivating text, readers are transported back to 1969, as they witness the Apollo 11 mission unfold before their very eyes.
As both author and illustrator, Floca's attention to detail and meticulous research shine through in every page, bringing to life the incredible technology, science, and bravery that made the lunar landing possible.
One of the most praised aspects of "Moonshot" is the stunning illustration style, which seamlessly blends realistic depictions of spacecraft and equipment with imaginative, almost dreamlike scenes of astronauts exploring the moon's surface.
Overall, "Moonshot" is a must-read for anyone fascinated by space exploration, or anyone who just loves a good story of human achievement. It's a true masterpiece that both educates and inspires, and one that readers of all ages will enjoy.
---
by Serene Chia (Author), Sinem Kilic Rabito (Illustrator)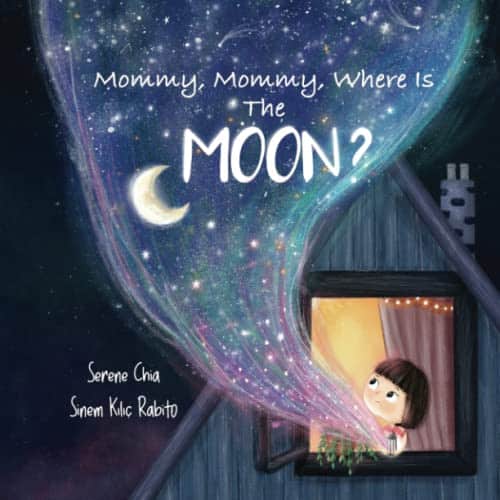 "Mommy, Mommy, Where Is The Moon?" by Serene Chia and Sinem Kilic Rabito is an enchanting children's book that captures the imagination and ignites curiosity.
This lovely tale follows a little girl who can't seem to find the moon, and with the help of her mother, they go on an adventure to search for it. The beautiful illustrations by Sinem Kilic Rabito bring the story to life with vibrant colors and whimsical details. Serene Chia's storytelling is simple yet captivating, making it an ideal bedtime story for young readers.
What makes this book stand out is its heartwarming message about the love between a mother and daughter. "Mommy, Mommy, Where Is The Moon?" is a delightful read that will leave children wanting to explore the world around them.
---
by Grace Lin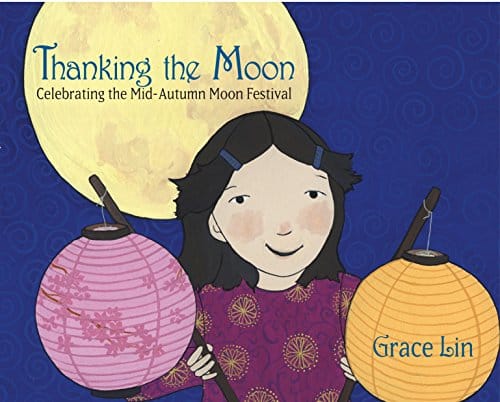 Thanking the Moon: Celebrating the Mid-Autumn Moon Festival is a delightful picture book by Grace Lin that celebrates the Chinese festival of the moon. The book follows a young girl as she and her family prepare for the festival, enjoying mooncakes, lanterns, and the beauty of the full moon.
Grace Lin's charming illustrations are a perfect match for the gentle tone of the story, capturing the warmth and joy of the festival. Lin is a talented author and illustrator who has won numerous awards for her children's books, and her talent shines through in Thanking the Moon.
This book is a must-read for anyone looking to share the magic of the Mid-Autumn Moon Festival with their children or to learn more about Chinese culture.
---
by Susan Marie Swanson (Author), Beth Krommes (Illustrator)
"The House in the Night" board book is a mesmerizing bedtime story that takes readers on a magical journey into dreamland. Susan Marie Swanson's poetic narrative and Beth Krommes' stunning scratchboard illustrations come together to create a captivating experience that both kids and adults will enjoy.
The use of dark hues and intricate details in Krommes' illustrations adds depth and dimension to the story, making it an unforgettable read. Swanson's lyrical prose beautifully complements Krommes' art, resulting in a true masterpiece of children's literature.
"The House in the Night" is the perfect bedtime story for calming and inspiring young imaginations. Swanson and Krommes have crafted a book that will enchant readers and leave them feeling comforted and cozy as they drift off to sleep.
---
by Kevin Henkes (Author, Illustrator)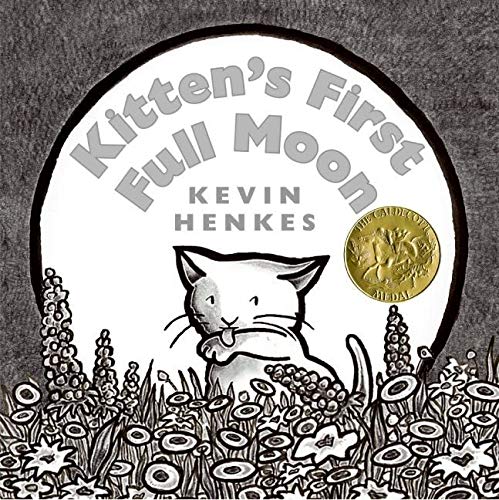 Kitten's First Full Moon Board Book by Kevin Henkes is a charming and heartwarming story that will delight children and adults alike.
---
by Bachar Karroum (Author), Tanja Varcelija (Illustrator)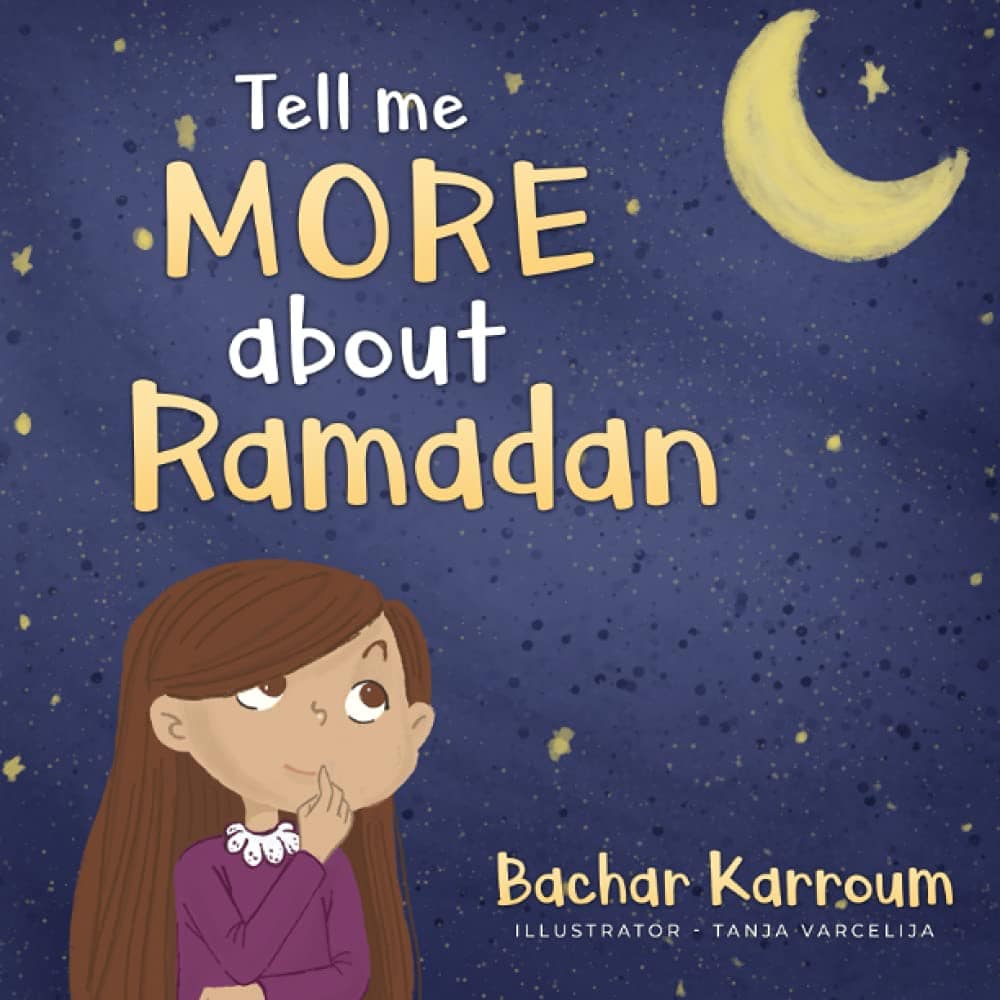 Tell me more about Ramadan, a children's book by Bachar Karroum and illustrated by Tanja Varcelija, is a beautiful and informative exploration of the Islamic holy month of Ramadan. With colorful and engaging illustrations, this book introduces children to the practices and customs associated with Ramadan, including fasting, prayer, and acts of charity.
The author, Bachar Karroum, is a writer and teacher who has a deep understanding of Islamic traditions and shares them with readers in an accessible and engaging way. The illustrations by Tanja Varcelija are vibrant and capture the spirit of the holiday, making it a pleasure to read for both children and adults. Overall, Tell me more about Ramadan is a delightful book that teaches important lessons about faith, community, and compassion, and is a must-have for families celebrating the holiday or those interested in learning more about it.
---
by Brenda Williams (Author), Benjamin Lacombe (Illustrator)
"Lin Yi's Lantern" by Brenda Williams and Benjamin Lacombe is an absolutely delightful children's book that invites readers to experience the magic and wonder of ancient China. The story follows Lin Yi on his journey to buy a new lantern for the Moon Festival, and as he encounters various obstacles, he learns valuable lessons about generosity and compassion.
Brenda Williams is an accomplished children's author with over 70 books to her name, and Benjamin Lacombe is a renowned illustrator who has created some of the most intricate and stunning illustrations in modern children's literature.
This book truly stands out for its breathtaking illustrations that transport readers to a magical world filled with vibrant colors and intricate details. The story is equally enchanting, with charming characters and important life lessons that will resonate with readers of all ages.
Overall, "Lin Yi's Lantern" is a must-read for anyone who loves a good children's book. It's a timeless classic that will be cherished by families for generations to come, and it's sure to inspire young readers to embrace kindness and compassion in their own lives.
---
by Faith McNulty (Author), Steven Kellogg (Illustrator)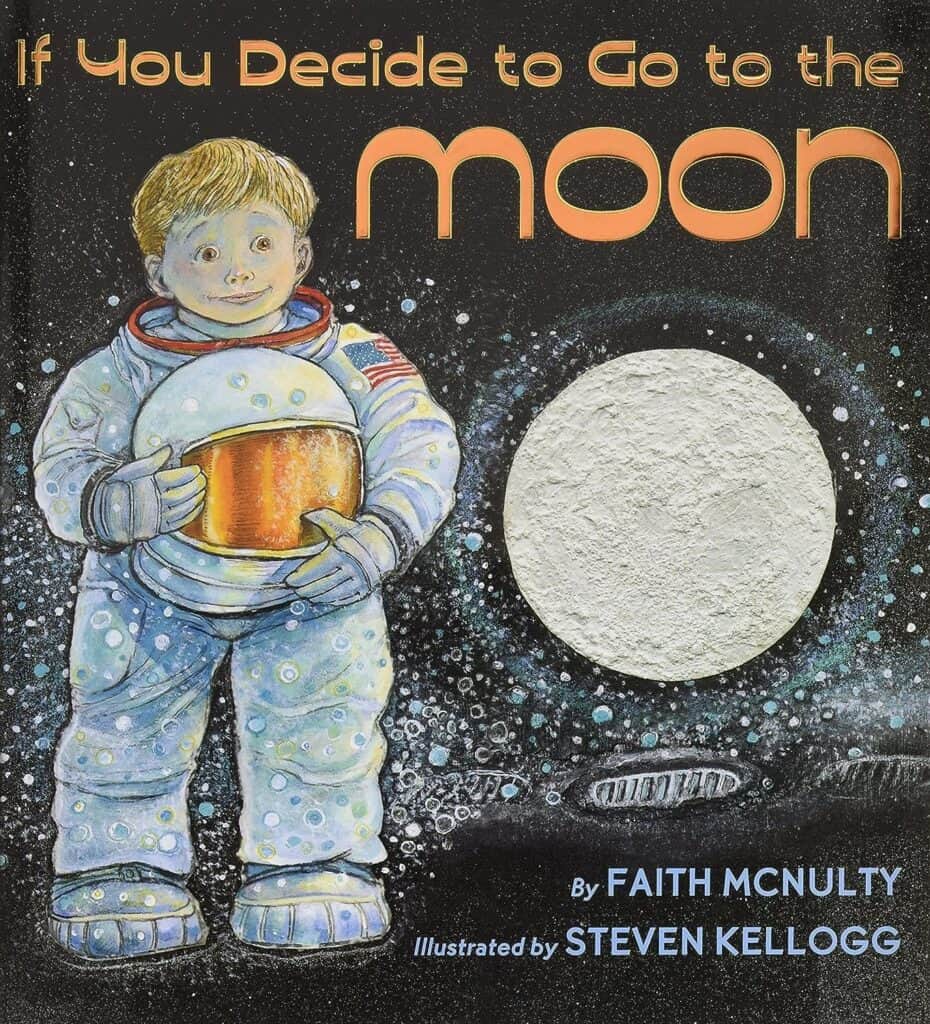 If you're looking for a book that's both educational and enchanting, "If You Decide To Go To The Moon" by Faith McNulty and Steven Kellogg is a must-read. This beautifully illustrated children's book takes readers on an exciting journey to the moon, detailing the steps and preparation required for such an adventure.
McNulty's writing is informative and engaging, while Kellogg's illustrations perfectly capture the wonder and mystery of space travel. What I loved most about this book is how it inspires readers to dream big and explore the unknown. If you want to ignite a sense of adventure in your child or inner child, "If You Decide To Go To The Moon" is the perfect read!
---
by Grace Lin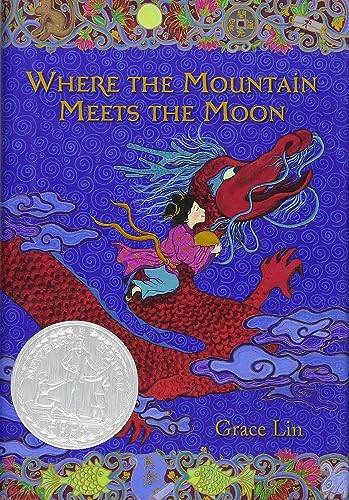 "Where the Mountain Meets the Moon" by Grace Lin is a truly enchanting adventure that takes readers on an unforgettable journey. The story follows the courageous and determined Minli as she embarks on a quest to find the Old Man of the Moon, hoping to bring good fortune to her family and village. Throughout her travels, Minli meets a cast of memorable characters and encounters breathtaking landscapes that are stunningly brought to life through Lin's exquisite illustrations.
As a New York Times bestselling author and illustrator, Grace Lin is widely acclaimed for her award-winning children's books. Her illustrations in "Where the Mountain Meets the Moon" are simply breathtaking, filled with intricate details and vibrant colors that truly immerse readers in the story.
What sets this book apart are its exceptional storytelling, unique cultural elements, and heartwarming messages about the power of kindness, determination, and gratitude.
---
Save for later: