Considering how unexceptional snow is around the northern hemisphere, we are left wondering why are winter paintings actually so rare and sparse in Western art. True enough, winter landscapes were virtually absent from the arts until the Late Middle Age. What may seem like a simple matter of taste is actually a fascinating and complex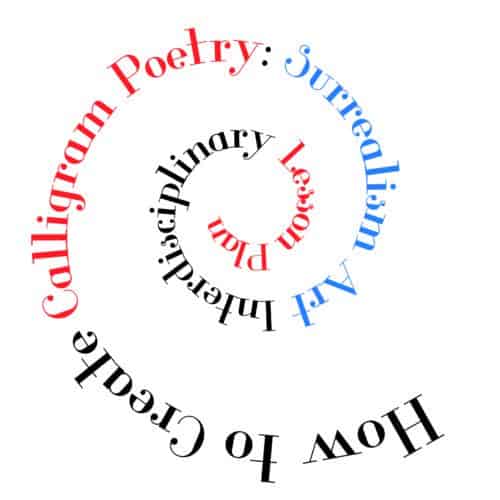 What is a Calligram poem?
A calligram is a word or piece of text in which the design and layout of the letters creates a visual image related to the meaning of the words themselves.
This Lesson plan includes the history, contemporary use of calligram, as well as examples from different cultures. The practical inquiry encompasses four activities and art explorations.